Deep Cleansing & Whitening Bar
loading...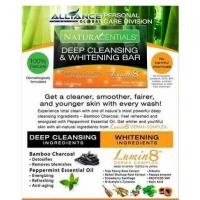 Price:
175

Get a cleaner, smoother, fairer, and younger skin in every wash!
Experienced total clean with one nature's most powerful deep cleansing ingredients – Bamboo Charcoal. Feel refreshed and energized with Peppermint Essential Oil. Get whiter and youthful skin with all natural ingredients from Lumin8 DERMA COMPLEX.

Delivery:
24/7